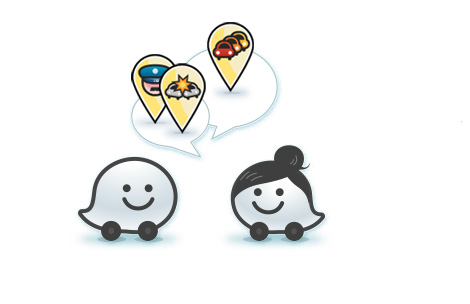 Waze, the traffic app used by people and for people to tell other people abut traffic conditions, has been busy this year. First, Google bought it for 1.3 billion dollars. Now they're turning to Hollywood.
Waze plans to use celebrity voices for navigation features. The first voice they're turning to is that of Kevin Hart. Kevin Hart is a well known comedian, actor and reality TV star. He's featured on Real Husbands of Hollywood. In January, he'll be starring alongside Ice Cube in the flick Ride Along. This navigation is expected to work on two fronts: Waze app users will be more likely to listen to a celebrity voice for navigation features. On Hart's part, this is a great way to promote Ride Along to over 50 million Waze users.
Waze just doesn't talk about traffic jams. Things from police traps to accidents can be reported. I don't know of any other celebs who are loaning their voices to Waze, but we should know Kevin Hart won't be the only one, depending on how successful this campaign is. I've seen a commercial of Hart using his voice. It's pretty entertaining, but is this a voice you want telling you what to do on the road? It would be very comical to listen to, but would you take it seriously? Which celebrity voice would you like to hear on Waze?