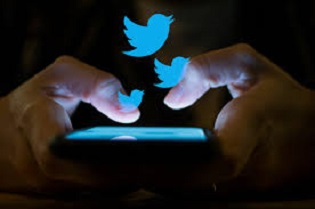 So every day, the news headlines shout about something media rarely talks about. That something is religious hatred and harassment. Now, Twitter is doing something about it. Twitter combats religious persecution.
In fact, starting today, Twitter updates and intensifies it's rules against hate speech. This especially includes tweets that attack religions and religious groups and denominations. In a safety statement, Twitter blogged their new hate speech rule will include those that dehumanizes other people's religion. It will remove tweets the bully and troll others based on their faith beliefs. Twitter will also charge those doing this kind of trolling with violating Twitter's code of conduct.
So basically, they will remove such tweets, no matter when they made the statement. However, they will not suspend the offender…yet. This is because they made the statement before they implemented this new policy. But if the Twitter user makes such offensive statements now, then you can bet they can face suspension. Twitter ensures this new rule for just religious groups, not political ones. And terror groups like ISIS and hate groups like the KKK do not qualify under this rule. So they can't use this new ruling to get a pass and continue to promote their hatred.
However, this new ruling can't come fast enough. Because in 2018 America alone, 35% of Muslims and 16% of Jews say they experienced harassment, either online and/or to their face. In fact, one stat says that a Christian is murdered for his/her faith around the world every six minutes! Let that sink in! Heck, even Twitter CEO Jack Dorsey got trolled for eating a Chick Fil A sandwich. Chick Fil A is a Christian based fast food company by the way. Nobody should be dehumanized based on their religion. And I'm glad Twitter leaders understand that and are now doing something about it. I'm happy Twitter combats religious persecution. Do you think other social media and IT support firms should follow suit?