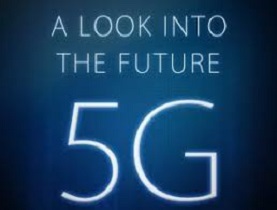 So in the next two days, there will be a technology/IT support conference. The GSMA sponsors it. However, one of the main topics will be 5G technology. What is 5G technology? This LA conference tackles the issue.
So that's hard for even us to explain. I think most of us know that most mobile tech run on 4G, a fourth generation of broadband. Well, that kinda explains what 5G is. But experts say 5G will be 50x faster and hold 1000x more data. They also say smartphones will have 5G technology starting in 2020.That will be for the more advanced ones.? But it will take several more years before it catches on and become accessible to most of the public.
Son now we come to the MWC 2018 Conference, held in Los Angeles, CA between September 12-14. The sub-title of this conference is 5G Beyond Mobile Broadband. Speakers will come from companies like Cisco, Deutsche Telekom, and LG Electronics. According to their website, 5G will be the next IT service revolution. They also say it will go beyond mobile services. Because their features like network slicing and faster connections should support and enhance other areas of life. In fact, much of this conference will focus on 5G technology beyond your smartphone.
Some say be 2035, it will create over 22 million jobs around the world. I hope they mean human jobs. Topics will include how 5G technology will help with health, sales, even public transportation. I will admit one thing. It's hard for me to imagine cell phone, or any computer system, holding 1000x more data. But then again, 10 years ago, I couldn't imagine some of the computer technology the way it is today. What is 5G technology? I guess in the next couple of days, they'll tell us. They say that by the 2030s, 5G technology will be as normal as 3G and 4G will today?