New Years Resolutions are everywhere this time of year. Everyone else makes them, but when it comes down to actually doing it, people rarely follow through. Those of us that frequent our local gym, will have it inundated with people for the first month, maybe two,? and then like magic, everyone is gone. So why don't people just make New Years Resolutions that they can stick to? Things that are easy, and that don't take a ton of your valuable time. Well, here at Computer Geeks we have compiled a list of New Years Resolutions for all of you to help your PC thrive in 2015! And if your computer and everything on it is fast and safe, then it will save you time, and potentially a lot of money. Without further ado, here is the list
7. Viruses, spyware, malware, adware protection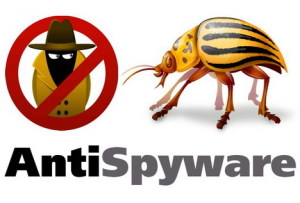 Listen, most people have anti-virus software because it comes with virtually every computer out there. But do you have Anti-Malware on your PC? How about Anti-spyware? Probably not. Computer Geeks has several solutions to this problem that we can put on your computer, and the best part is that the software is free!
6. Maintenance Checkups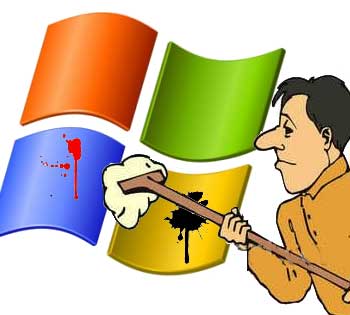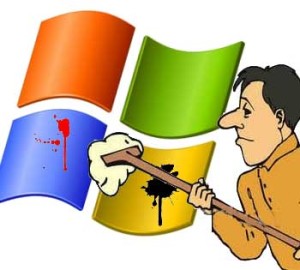 I know, I know, nobody likes to schedule to fix their computer. But checkups are important. So many people who call me up with a dead computer that they haven't had serviced in 5 years. What if you didn't take your child to get a check up for 5 years? Sounds outrageous right? Same thing with your computer. That could be all of your family memories on that computer, or your entire business database, gone because you didn't see a problem coming. A computer should get a thorough cleaning and tune up every 3 months to keep performance optimal. Simple checkups can increase the average computer life span by up to 4 years. Computer Geeks can set you up on scheduled maintenance calls for the entire year, all at once! And you can always reschedule at no cost if something comes up!
5. Use Better Passwords on your computer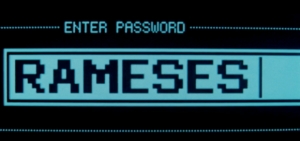 I'm sure your dog is cute, and is a great companion, but he's a BAD password. Most hackers who get into your computer can find personal information, like your pets name. And when they go to steal your email address, or your bank account info, you might as well have not even set a password. You want there to be 3 variables to your password, a capital letter, lowercase letter, and numbers, but please don't just do R4m35eS, they'll try that too. Combine two things to make your password unguessable, like your dog and your birth year backwards. My birth year is 1982 so my password could be this: S2e8se9ma1R, now that's a password! (FYI that's not my password)
4. Archive your old emails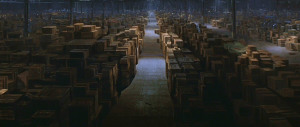 For you outlook users, your inbox/outbox for your email can look like the warehouse from Indiana Jones. Filled with so many items that you'll never find anything. Outlook has an auto-archive function that will archive anything that is older than a certain amount of time, that you can dictate. Set it once, and then forget about it! The best part is that if you need to view the archive emails, they will still show up when you use the Outlook Search feature.
3. Watch what you post on social media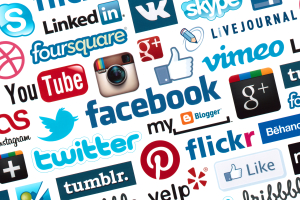 Listen, we've all done it, had a bad day at work and then go home and blow up Facebook about how much your boss' management style reflects that of Adolf Hitler. The problem is, when you go to leave Hitler's company, your new potential employer is more than likely going to find you on Facebook before he hires you, so he can see what he may be getting himself into. Be careful what you post online, there is no escaping something once its on there…
2. Be careful where you surf on the web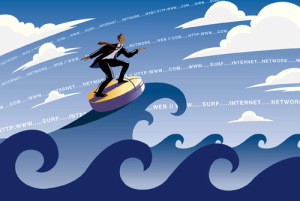 Seriously, this should be self explanatory. Don't go to a site that you don' t know what it is. And if you do go to a bad site and pop-ups and people saying you have viruses comes up, CALL GEEK CHOICE FAST!? Once a virus is on a computer the longer it sits there the more damage it can do. Turn the PC off, and give us a call 800-433-5435.
1. BACKUP ALL YOUR FILES
This last one is so simple, so important, but almost always not done. People think backups take up a lot of their time, or that they are expensive. But Computer Geeks is here to tell you they are neither, they are just lifesavers. 10 times a week some poor soul wanders into my office telling me their hard drive is dead, and they're whole life was on it. I ask if they have a backup, and they give me the frowney face. Backups are really cheap, and for the most part can be set up 1 time, to perform backup either daily, weekly, monthly or ever quarterly. And you can set the backup to occur at 3AM while you sleep, so you never have to deal with it! Computer Geeks can get you on a yearly backup plan for UNLIMITED DATA at only 59.95! Just give us a buzz and Computer Geeks can help
We hope you have enjoyed our New Years resolution blog, feel free to follow us on Twitter @geekchoice, and like us on Facebook Here to get all of our daily blogs to keep you updated with everything technology from cell phones, gaming systems, to computer tips and hints!