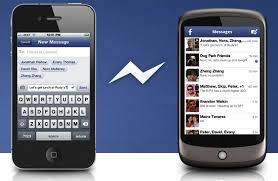 Ever see a movie or TV show that is so bad you can't help but go see it again? Is the Facebook Messenger App in that category?
The Facebook Messenger app is the number one free app in the App Store today. It also has the dreaded one star rating. Many people are very upset since Facebook forced Apple and Android device users into Facebook Messenger. This app is nothing new. It was created in 2011, but users have been hesitant on using it; now it's being pushed onto the consumer. The one star rating is in App Stores all over the world, okay, maybe some nations have mercy and give it a two star rating. The only reason still has a four star rating on Android is because Android combines the old Facebook app and the new messenger app ratings. And even there, the reviews on Facebook Messenger are hardly anything good.
Every concern imaginable, from poor uploading to privacy issues, is what's holding Facebook back. Previous changes haven't worked so well for them either. I've been asked, "How is this any different than what Microsoft did to Windows XP back in April?" Well, by April, Windows had newer and better versions, so most people were comfortable with switching. Facebook Messenger App was the only plan, and few are happy with it. Plus, nobody really likes to be forced into doing something. That's just human nature. People have gotten so comfortable with the old Facebook app and now to change everything is a breeding ground for disgruntle consumers. Will Facebook learn anything from this?